Owner's profile
Owner's profile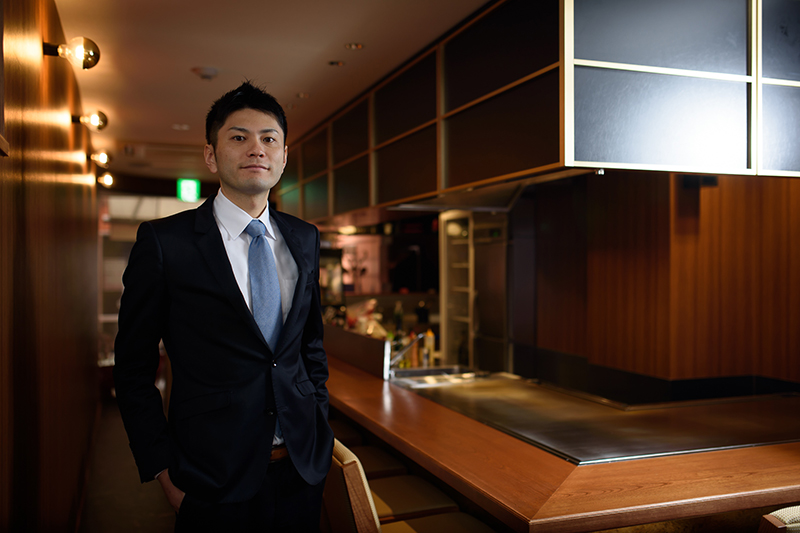 Born in 1983 in Kumano of Hiroshima, which is known as a town producing brooms.
Having been convinced that eating and drinking has the power to make people energetic since his school days,
he has developed a passion for restaurant business.
After graduation from the university, he got a job from a high-profile company, but his feeling about restaurant business has never changed,
so he quitted the company to start to work at a long-established teppanyaki restaurant in Tokyo and accumulat-ed a certain amount of experiences in the field.
On realizing his long-cherished dream as to enter into restaurant business, he chose the venue based on his strong love for the home province,
and opened his own restaurant on the biggest sightseeing area in Hiroshima prefecture, on February 9, 2019, the date know as "meat day" in Japan.
Since then, his nature personality as being an enthusiast has pushed him for-ward to continue day-to-day efforts to make the excellence of food ingredients from Hiroshima known around the world.
I want to cheer Hiroshima up. I want to provide tourists with good experiences in Hiroshima. I want to have a restaurant that people in Hiroshima proud of. I want to invigorate Hiroshima.
Strong love for Hiroshima empowers me to offer great experiences in our restaurant with carefully selected Hiroshima local food ingredients and interior and sincere hospitality.
When you need a relaxing time during the busy sightseeing schedule or if you dither over where to go, please try our restaurant. You will be refreshed with delicious food and get an advice about hot spots in Hiroshima.